Our Board want you to have a voice to improve the health and social care services in Blackburn with Darwen.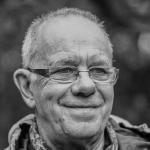 John Easton – Chair
I have lived in Blackburn for 40 years, coming to work as a Lecturer in the department of Health and Social care at Blackburn College in 1980. I have had experience of working in a wide range of different workplaces, starting out as an apprentice in the motor trade in 1966. In 1975 I went to Lancaster University as a mature student and studied Sociology. When I moved to Blackburn, I became active in the local community and became the President of Blackburn and District Trades Council.
As a lecturer at Blackburn college and in my role on the Trades Council I was able to get a good understanding of the different communities that make up Blackburn with Darwen and of the various problems the Brough faces. I have specialised in the sociology of health and Medicine and have a good understanding of the causes and consequences of inequalities in health.
In 2008 I obtained a job as the Senior Regional Official for the Northwest for a National Education Union and retired in 2019.
I have recently joined the Healthwatch Blackburn with Darwen board as Chair and am incredibly pleased to be able to use my experience and knowledge to support Healthwatch improve the health care people in the brought receive, and to help tackle the social factors that lead to the health inequalities the Borough faces.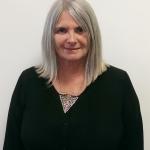 Viv King – Vice Chair
I was born in Blackburn and have lived in either Blackburn or Darwen all my life. I'm married with two grown up sons and three granddaughters. My professional background has been in the education sector where I have undertaken the roles of secondary school teacher, local authority teacher adviser, senior lecturer in higher education, executive director of Lancashire Area West Training and Enterprise Council and, until my retirement in 2007, Director of post 16 education and training for East Lancashire with the Learning and Skills Council for England.  I was an associate inspector with OFSTED and have also been a secondary school governor for over 15 years.
In 2008 I was appointed as a non executive director for Blackburn with Darwen Primary Care Trust. Since 2012 I have acted as a lay adviser to Blackburn with Darwen Clinical Commissioning Group with a particular focus on public and patient engagement and quality, performance and effectiveness. Whilst respecting the professional expertise within the NHS, I also believe that a critical component of its future success will be to develop greater and more effective engagement with its service users and the general public. I believe that all members of Healthwatch have a vital role to play in making this a reality.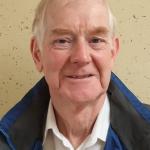 Joe Slater – Vice Chair
I have lived in Blackburn all my life. I was educated at St Peter's in Mill Hill and St Mary's College before gaining a degree in Geography at Oriel College in Oxford. I joined Lancashire County Council Social Services and after getting a Diploma from Sheffield University and an MA from Warwick as a qualified Social Worker. I was employed by Social Services in Lancashire until retirement in 2009. My career involved working in Blackburn as well as the whole of Lancashire. My roles involved working closely with colleagues in the NHS and third sector. I was a non executive director of the NHS Primary Care Trust from 2006 until its replacement by the Clinical Commissioning Group which I then chaired for three years.
I have been a school governor and chair of that body and a trustee of a regional charity Child Action North West which I also chaired for three years. I am married with three adult children all of whom live in the town. My family and I have a wish for our NHS and social care services to be the best possible.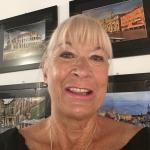 Barbara Clay
I originate from Leeds but have lived and worked in Blackburn most of my life. I am married with three grown up daughters and eight grandchildren. I worked for Lancashire County Council for twenty seven years in roles including the registration and inspection of private and voluntary homes for all client groups, the management of the Local Authority Homes and Day Centres and the development of services for adults.
Safeguarding has also played an important part during my career and I am passionate about ensuring justice for people who find themselves in a vulnerable situation. I have a wealth of experience about people suffering from a dementia and have worked closely with the Health Authority to ensure smooth and appropriate discharges from hospital. As a member of the Board of Healthwatch I hope that my knowledge and experience will help to improve the health and social care services for people within the region and empower people to communicate their needs, giving them an opportunity to influence current and future services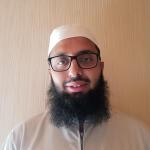 Mohammed Tayyab Sidat
Founder and Operational Director of the Inter Maddrassah Organisation, a local charity. A respected Maulana within our local muslim community, Mohammed chairs the Blackburn with Darwen Interfaith Forum. Experience of working in local government.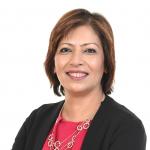 Shigufta Khan
I have been the Chief Executive Officer of The Wish Centre for 4 years and have been part of the organisation since 2007. When I took on the role of CEO the organisation had gone through a major change and lost significant funding which resulted in a loss of some of the staff members. In the last 4 years we have not only increased our funding streams but also our team has grown from 18 members of staff to 30.
I sit on several boards including the safeguarding boards where I represent the VCF sector as well as the Domestic Abuse boards both locally and Pan Lancashire. I am passionate about safeguarding and interested in improving the health and well being of my local community.
I deliver training on domestic abuse locally and nationally and attend the National Marac Scrutiny panel as an expert in Honour Based Abuse and Forced Marriage. I also present for BBC Radio Lancashire and currently co-present the Saturday morning breakfast show.